THE BEST SPF TIPS
STAY SAFE ALL YEAR LONG
From key ingredients to benefits, we've broken down everything you need to know about SPF. Meet our new advanced-protection products and share with customers to help them stay safe under the sun!
Know the Terms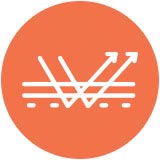 ULTRAVIOLET A
Associated with skin aging.* Longer wavelength goes deep into the epidermis/dermis.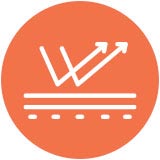 ULTRAVIOLET B
Associated with skin burning.* Shorter wavelength touches skin's surface, into top of epidermis.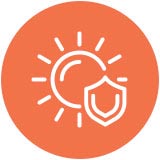 BROAD SPECTRUM
We love this phrase because it means that sunscreen contains ingredients that effectively protect against both UVA and UVB rays.
*Both UVA and UVB are proven to contribute to the risk for skin cancer
Sun Care for the Skin Care Fanatic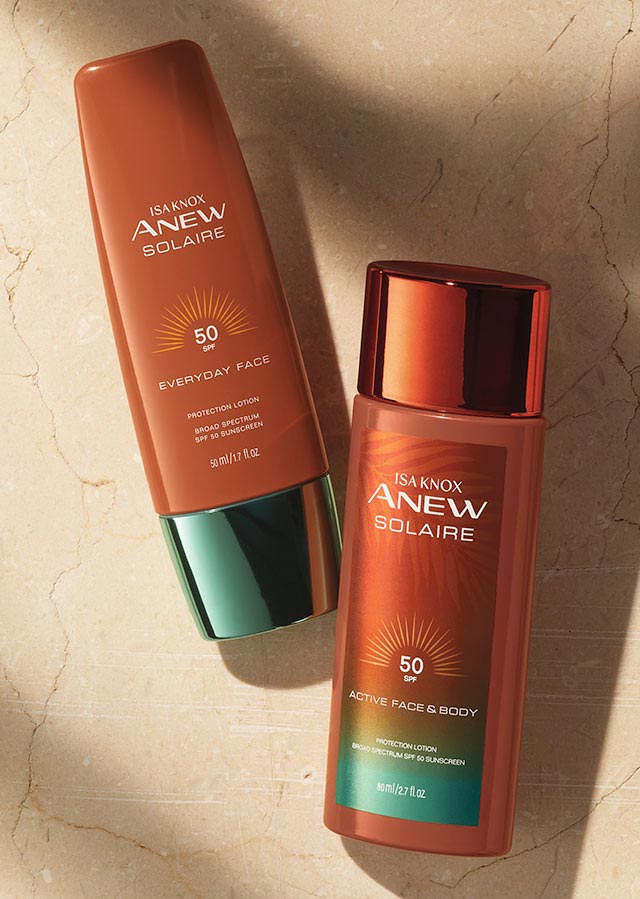 ISA KNOX ANEW SOLAIRE
Sunny Days Ahead
Calling all skin care lovers—the perfect addition to your daily routine. Skin-loving ingredients for your entire body.
BENEFITS
Niacinamide, peony extract, panthenol and nutmeg extract to help keep skin feeling hydrated, soft and smooth
All skin types, including sensitive skin
Hypoallergenic and dermatologist-tested
Quickly absorbs with no white cast
Free from oxybenzone and octinoxate, PABA and alcohol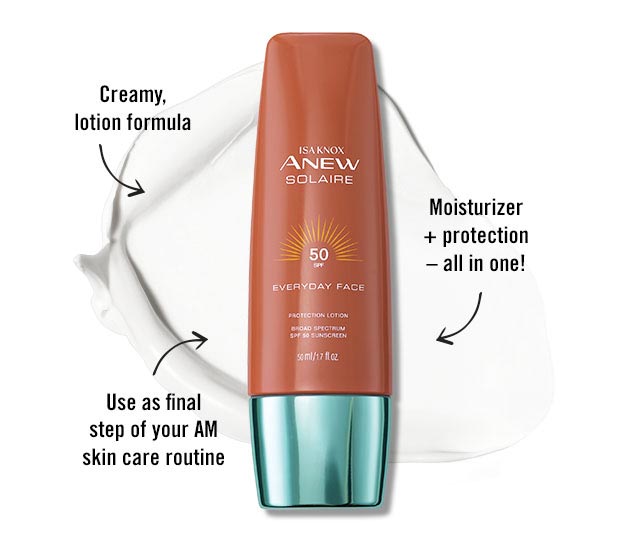 Solaire Everyday Face Protection Lotion Broad Spectrum SPF 50 Sunscreen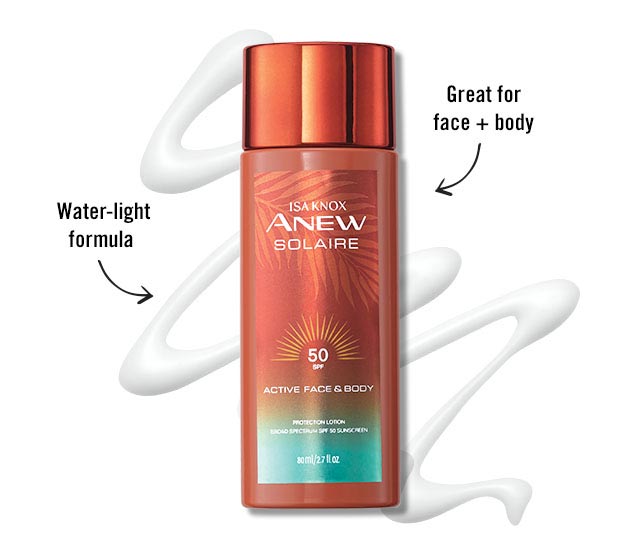 Solaire Active Face + Body Protection Lotion Broad Spectrum SPF 50
Vegan Sun Care for the Entire Family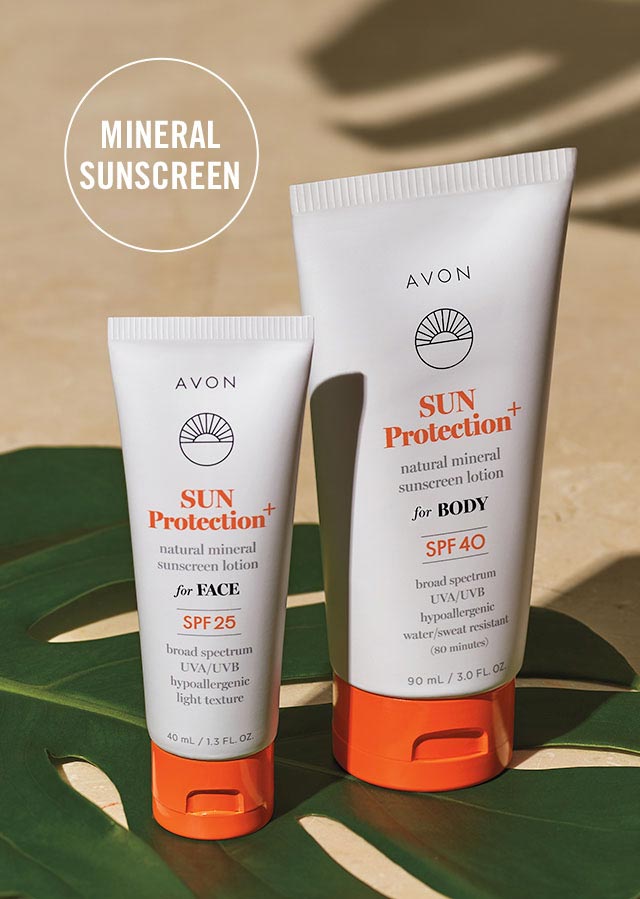 AVON SUN PROTECTION+
Stay Safe in the Sun, Naturally
Our natural sun care collection is made with non-toxic ingredients like mineral zinc oxide and titanium dioxide, so you can freely enjoy the outdoors.
BENEFITS
Vegan, GMO-free, gluten-free
Hypoallergenic, non-whitening
Free of UV chemical filters (avobenzone and oxybenzone)
Free of silicone, parabens, phthalates and artificial fragrances
Reef-safe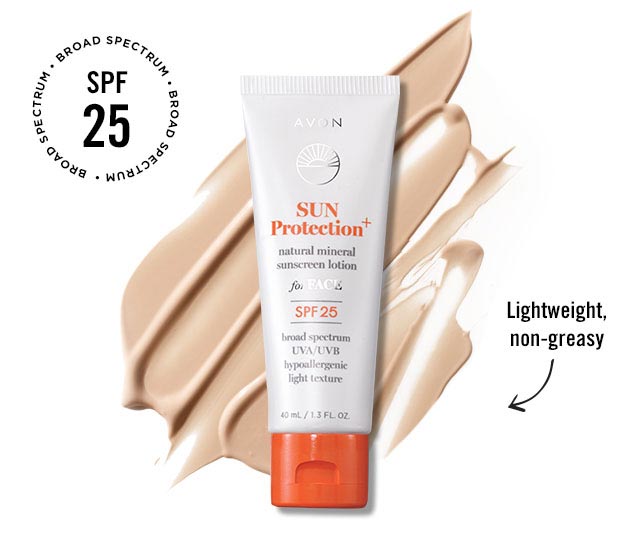 Sun Protection+ Natural Mineral Sunscreen Lotion for FACE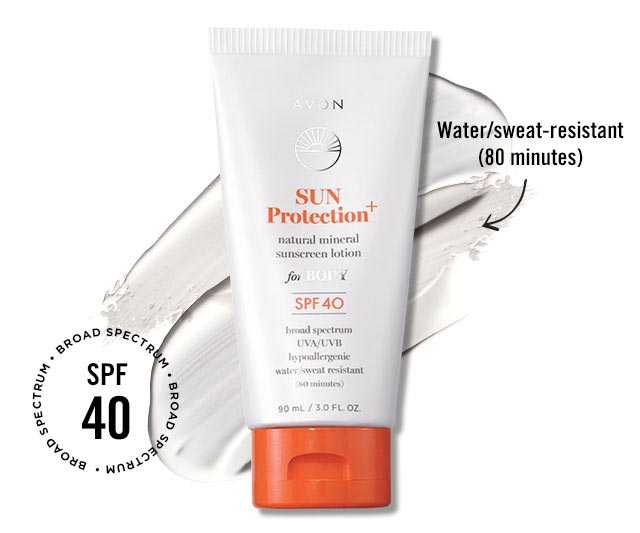 Sun Protection+ Mineral Sunscreen Lotion for BODY