The Avon Digital Catalog – the ultimate dynamic beauty experience. 

Get Paid to Shop and Share Beauty!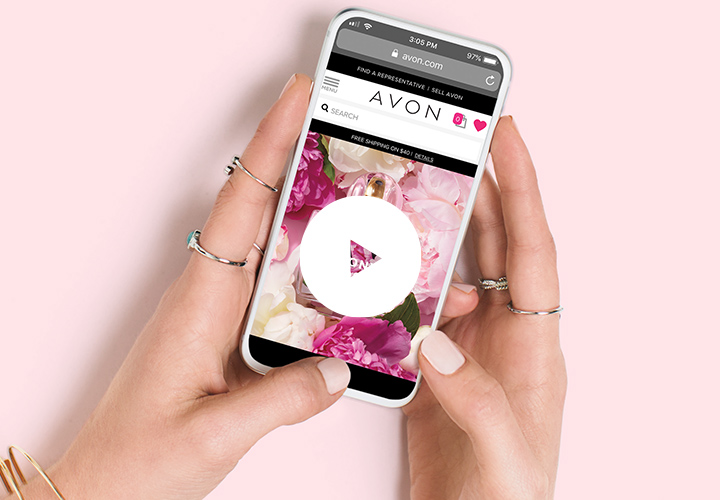 Be a beauty influencer, skin care expert, whatever-your-passion entrepreneur, from home or on the go, live or virtually. 135 years later, we're still the supreme do-it-your-way opportunity with the digital magic to power your business and the ultimate offer: Join for $0 (free!) or with one of our other sign-up options.
NO HIDDEN FEES, NO MINIMUMS, NO KIDDING!
---
Think Big, Earn Big
Sell Avon part-time, full-time, you decide how much!
See what new Representatives like you can earn in your first few months:
25% COMMISSION
on beauty orders from customers and discount when you buy for yourself*
*Orders of $40+, 20% off $40+ fashion and home orders
+
Up to $3,300 in commissions and bonuses by achieving all maximum sales targets in your first 8 campaigns, Avon's 2-week selling cycles. See details
$20 BONUS
for every $200 in sales
each campaign
$50 BONUS
for first $500 in sales
EXTRA 10% BONUS
for first $1,000 in sales
---
Award-Winning Products
Coveted Japanese and Korean beauty and skin care, salon-quality hair care and tools, home essentials and tons more, our world-class products earn serious love from the beauty press and social media. And you can even do consultations on just the right shade from home with our virtual try-on tool!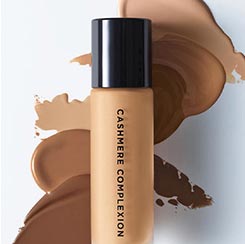 Winner of a 2021 Good Housekeeping Best Beauty Award as a Miracle Makeup pick.Anew Vitamin C Illuminating Priming MoisturizerEssence Magazine 2021 Best in Black Beauty Award Winner for how our "brightening hydrator doubles as a makeup primer."Magix TintTheir beauty editors are obsessed: "It's lightweight, hydrating, loaded with antioxidants and gives just the right amount of glow."Green GoddessOur CBD-infused miracle facial oil beat out hundreds of products to win their 2020 Best New Beauty Award for skin care.
See more on our products and business.
---
Above and Beyond
Extra income is just the start when you become an Avon Representative!
You'll also have access to unreal benefits and extras.
Major discounts on LG electronics, appliances and tech.Avon Perks
& RewardsExclusive offers and discounts, plus amazing gifts of your choice as you hit goals.Advanced Education OpportunitiesGrow with professional development courses through our education partner.24/7
TelemedicineAccess to licensed doctors, affordable health insurance and health care discounts.
---
The Avon Experience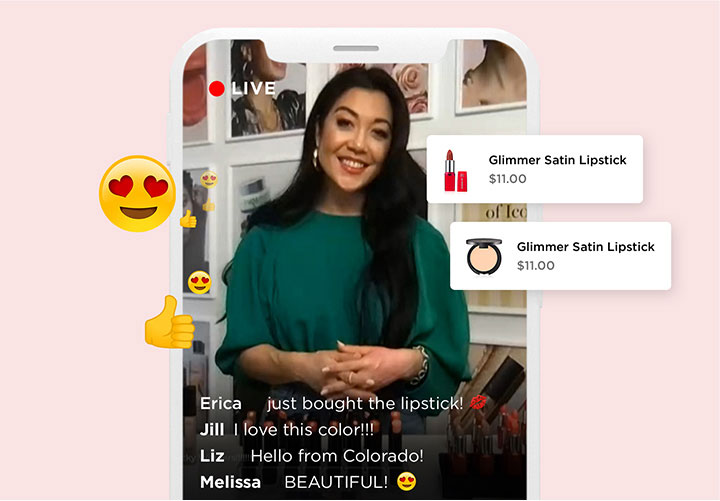 As the original social-selling company, Avon's always been about the experience. Customers love the unique personal service, shopping your online store and the incredible insider perks of shopping with a Representative. Now our newest ways to shop, from fun Avon Live livestreaming events to our gorgeous Studio 1886 beauty destination in L.A., are leading the way!
---
All Your Digital Tools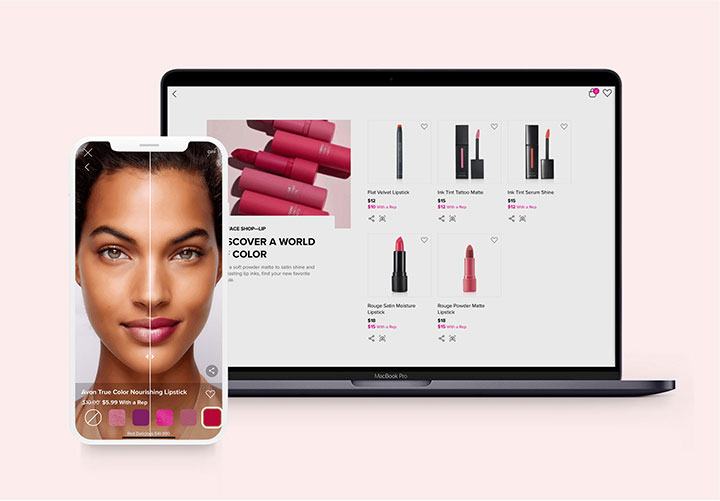 Use your free digital suite of selling and training tools to work your business your way, right from home or on the go, from day one. Go next-level with our digital catalog, or use our beautiful print brochure.
• Virtual makeup tool to try new trends or do virtual consultations from anywhere
• Shade Finder tool
• Customizable for each customer's interests

• And tons more features!
PLUS
Your free, personalized online store for 24/7 salesIncredible customer service (America's Best award from Newsweek!*)Promotion Tool to send customers exclusive offersTons of videos and how-to's to learn from and share
A powerful business website and mobile app just for Avon RepresentativesMonthly sweeps and quizzesOnline fundraisers to help your community
America's Best Customer Service Online Beauty Destination for 2019
---
You've Got This!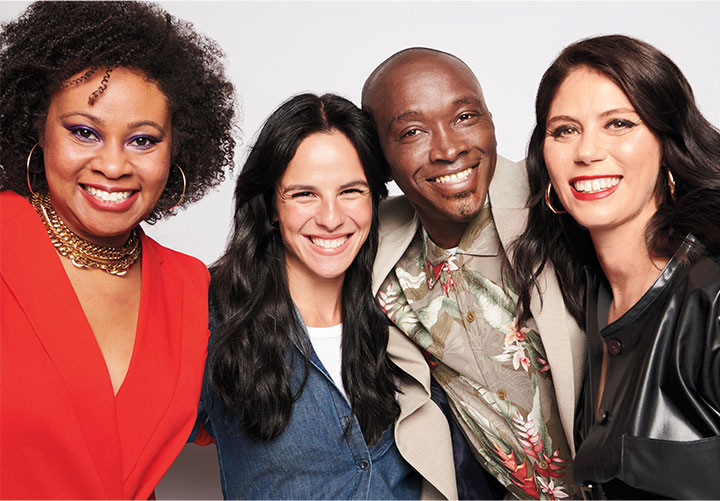 We make it easy and fun to learn to sell Avon as you go with your own mentor to guide you every step, a dedicated Social Selling training team and AVON U, our free, online learning center for incredible product and social media training, on-demand webinars and more — all ready when you are.
ONE BEAUTIFUL COMMUNITY

From college, when I needed extra money, to when I moved to Arizona to start my family, Avon has always given me the flexibility my life has needed. No matter where I'm living, Avon gives me the freedom to be a mom, wife, CEO of my own business and anything else I want to be.
– Rebecca, Arizona, Avon Representative since 2009
---
The Beauty in Giving Back
We're proud to stand strong for causes with women at the heart.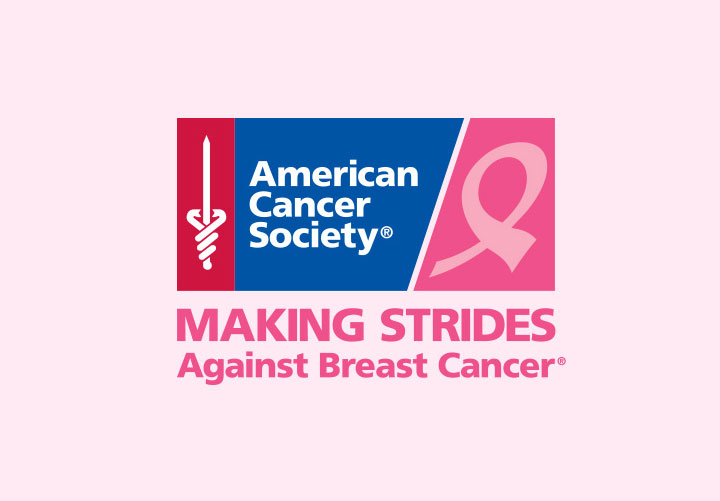 Avon has contributed more than $800 million to breast cancer causes and funded nearly 20 million mammograms. Join our longtime support with our $5 contribution sign-up option.*Feed the ChildrenSince 2004, Avon has donated over 17 million pounds of essential products to families in need, including over 3.4 million products in August through our Beauty of Giving initiative.
*The American Cancer Society does not endorse any product or service.